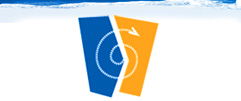 The mission of the Innovation Center for Community and Youth Development is to unleash the potential of youth, adults, organizations, and communities to engage together in creating a just and equitable society.
To this end, the Innovation Center equips community-based organizations with the skills, tools, and values to engage young people as equal partners in social change and networks them with peers, funders, and academics. Through our trust-based network of community partners, we discover and document how innovative nonprofits are more effectively engaging marginalized youth to promote community development and environmental sustainability. We analyze and refine those experiences for broader audiences, distill lessons, create practical training materials, and apply them to build organizational and community capacity.
Your generous donation will allow the Innovation Center to continue to provide free downloadable training materials, program resources, toolkits and resources to youth workers and young leaders across the globe who are striving to make their communities a just and sustainable place.
Donate via Credit Card or eCheck
Innovation Center FAQ
Is my donation tax deductible?
Yes, we are a fiscally sponsored project of Community Initiatives, which is a public 501c3 organization recognized by the IRS. Your donation is tax-deductible to the fullest extent permissible by law.
WeDidIt FAQ
Is my donation and credit card info secure?
Yes, the security and confidentiality of your information is our highest priority. We will not sell, trade or share your personal information with anyone else, nor send donor mailings on behalf of other organizations, and we will only share personal information if you have given us specific permission to do so.
How do I know that my donation was made successfully?
You will receive an emailed receipt immediately after your donation is submitted and your credit card is processed. Your donation will also show up on your bank or card statement within 1-3 business days.
Do I get a receipt?
Yes, a receipt is sent to your email inbox once your donation is processed. Please be sure to keep a copy of your receipt for tax purposes. If you select a recurring donation, you will be sent an individual receipt each period when your donation is processed.
Is my donation private?
We will not share or sell a donor's personal information with anyone else, nor send donor mailings on behalf of other organizations.